Some time ago I designed and created a new WordPress theme for the photographer Alice Heß. It is primarily a portfolio website which makes use of the blog functionality as well. The goal was to provide a smooth, slick and nice looking theme that feels good both on desktop and mobile devices. It uses ajax to dynamically load the next portfolio post, enabling a fluent user experience. Visitors can just scroll through the shootings without further clicks which is especially comfortable on mobile phones.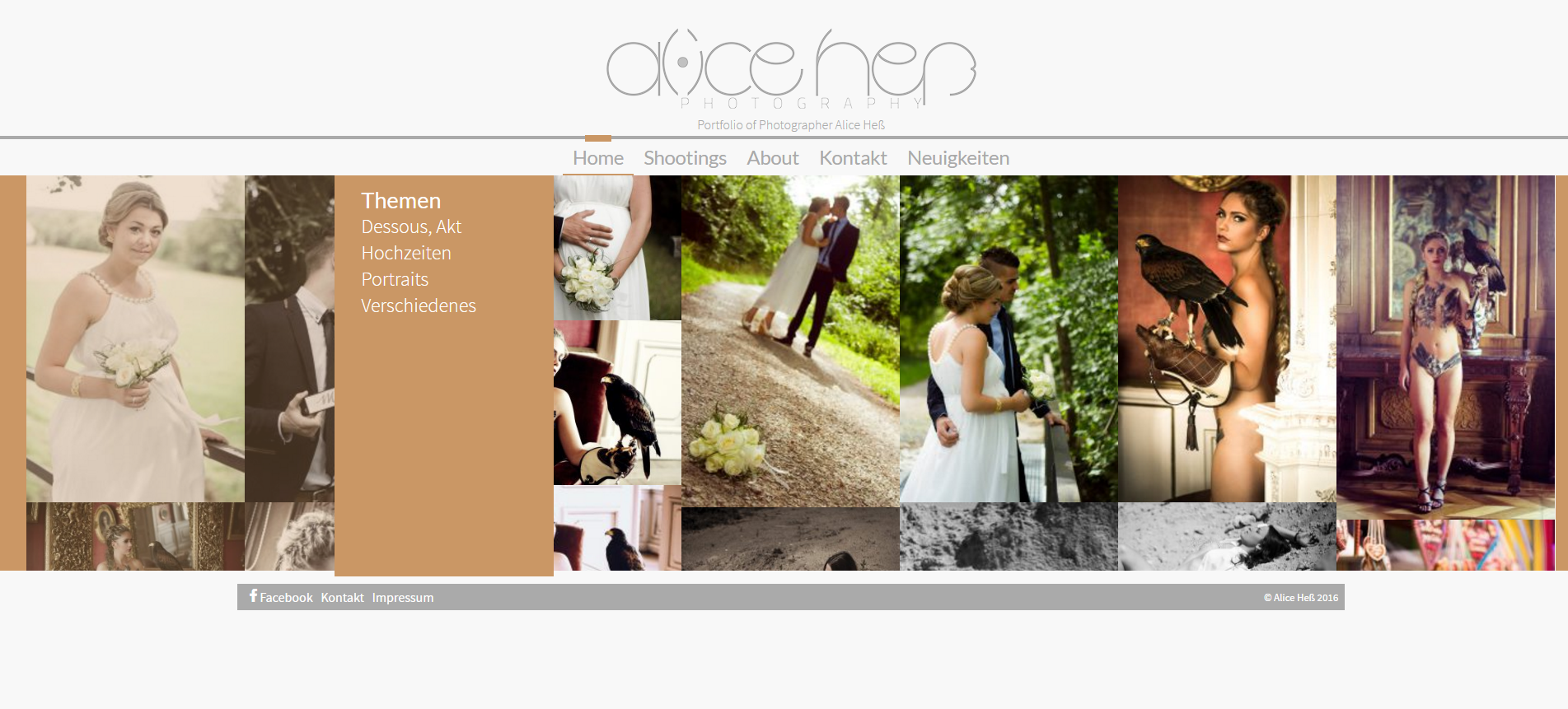 The landing page with a randomly generated picture grid (the pictures are taken from the individual shooting posts and will change upon every reload.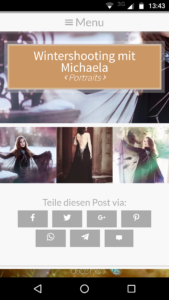 How a shooting looks on mobile. The menu stays always on top (regardless of the device) to allow easy and fast access.